Tag Archives:
happy thanksgiving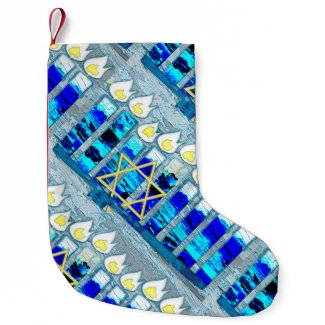 Hanukkah Candles with Gold Star of David Small Christmas Stocking
by
HolidayPlanet
Find other Festive Christmas Stockings at
zazzle.com
Festive Hanukkah candles featuring wood grain textures and a gold Star of David. The color scheme is various shades of blue, with black, white, yellow, and gold accents.
Harry Potter fans will revel in Jody Revenson's Harry Potter: The Creature Vault (Titan, $49.99), subtitled "The Creatures and Plants of the Harry Potter Films". It brings together, through numerous colour illustrations, the artists' concept designs based on the directive that "anatomy and movement should be based on naturalism". Detailed profiles of each creature, such as Inferious, Post Owl and Hippogriff, and each creature's place or role in the specific Harry Potter films, are supplemented by behind-the-scenes information from the Warner Bros archive. Read more... (439 words, 2 images, estimated 1:45 mins reading time)
Lea & Perrins Minimalist Poster
by
McGregors_Garden
Shop for Worcestershire Posters online at
Zazzle.com
Darkly hued. Tangy. Frequently mispronounced by non-Brits.
Worcestershire Sauce
Darkly hued. Tangy. Frequently mispronounced by non-Brits.
A great addition to soups, stews, scrambled eggs, roast beef… you name it, a dash of the W can add a splash of rich, spicy flavor.
Homemade Worcester Sauce (Recipe From Saveur)
Makes about 2 cups.
2 cups white vinegar
1/2 cup molasses
1/2 cup soy sauce
1/4 cup tamarind concentrate Read more... (288 words, 4 images, estimated 1:09 mins reading time)